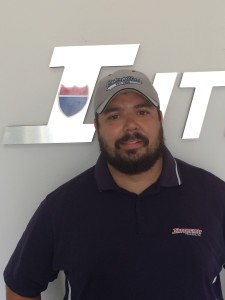 George Quinn
Parts & Warranty Manager
(817) 453-5402
(800) 433-5384
FAX: (817) 453-2672
gquinn@interstatetrailers.com
Interstate Trailers stocks a full line of premium trailer parts and accessories. Wheels & tires, oak decking, O.E. wiring, DOT approved lighting, brakes, hitches, and all sort of other gear are kept in house and can be shipped directly to you with hours of receiving your order.
Need something that you don't see here? Just contact George Quinn in our parts department.
---

Wheels and Tires – Stocking: 16 inch single and dual wheels, tires, wheel and tire assemblies, 17.5 inch single and dual wheels and assemblies, 235/80/R16 tires, 245/75/R16 tires, 215/75/R17.5 tires. Other sizes in stock or available.
---

Complete Axles – Stocking Dexter 6K-25K air brake, electric, hydraulic, special orders no problem.
---

Oak Decking – Stocking 8x2x16
---

Running Gear – Stocking a full range of Genuine Dexter wheel end parts for all wheel end repairs in 6-25K capacities including seals, bearings, hubs, drums, fasteners, brake assemblies, etc.
---

Decals & Appearance Kits – Repainting your trailer? We stock OEM quality decal kits. We also have stainless steel wheel simulators, aluminum alloy wheels available upon request.
---

Air Brakes – Stocking genuine Dexter air brake parts, all components from 10K to 22.5K.
---

Valves & Components – Stocking Wabco Meritor ABS units, Sealco valves and filters.
---

O.E. Wiring – Stocking Phillips modular wiring, OEM parts for Interstate Trailers.
---

Hitches and Landing Gear – Stocking Crain 25K two speed drop leg units, Holland 25k two speed units, Crain 12K side wind drop leg units, TEMCO 10K top wind drop leg units, TEMCO adjustable gooseneck ball couplers, Equalizer Systems electro/hydraulic 12K units. We stock all sizes of Interstate Trailers OEM hitches, Holland Pintle hooks too.
---

DOT Approved Lighting – Stocking Optronics LED lighting and Peterson incandescent lighting all with industry standard wiring connectors.
---

Miscellaneous – Stocking Hutchens suspension parts, forged steel D-rings, cargo control items, Outriggers, many items available for special order or fabrication.